Ryan Abb is a graphic novelist and collagist with a gift for finding humor, simplifying complicated subjects, creative combination, and establishing a rapport with students. His current dream is to capture imaginations with a sci-fi cartoon starring a clumsy kid from Indonesia who gets caught up in a team of aliens.
read more
Music Instruction Faculty
Doreen Kelly Alsen has been a CSMA faculty member since 1985 and is the proud owner of a varied and extremely checkered musical past. She graduated magna cum laude from Barrington College with a Bachelor's degree in Music Education and followed that up with a Master of Music in Vocal Performance from Ithaca College. She studied conducting with Alfred Smith, Frank Marinaccio, and Larry Doebler. Her voice teachers include Rosamund Wadsworth, Ed Doucette, Carol McAmis, Gary Race, and Peter Sicilian, as well as master classes in Vienna, Austria with Kammersängerin Sena Jurinac.
read more
Gravitating to the upright bass at the age of ten, Joey Arcuri hasn't put it down since. Youth orchestras, jazz bands, and rock groups launched him through early schooling. Continuing into college, Joey studied with Tim Cobb at SUNY Purchase and Dr. Nicholas Walker at...
read more
Jennifer Lawrence Birnbaum is a music teacher, choral director, performer and event coordinator with music education degrees from Ithaca College and Columbia University. In addition to serving on the faculty of the Community School of Music and Arts, she is the choir director at the First Unitarian Society of Ithaca and teaches at Namaste Montessori School.
read more
John Bunge Banjo John Bunge holds a BA in music from Macalester College, and is a veteran of the late '70's/early '80's Minneapolis New Wave scene. He is the author of "Music of Scott Joplin on the Banjo" (transcriptions); "Open String Chords for Plectrum Banjo"; and...
read more
Laura Campbell is on the faculties of Colgate University (where she teaches flute and is the personnel manager and principal flutist of the Colgate Orchestra) and Wells College (where she is the director of the chamber orchestra and jazz band). She has taught flute privately for many years in the Ithaca and Trumansburg areas.
read more
B.A. Piano, Ithaca College. Attended High School of Music and Art, NYC. Studied with Kendall Taylor in London, England. Over twenty years teaching experience.
read more
David Allen Coester has been teaching the guitar to people of all ages and abilities for more than 25 years — formerly at the Crestwood Music Education Center in Westchester County and in his private studio in downtown Ithaca.
read more
Ed began his musical journey early, starting on clarinet at age 9. He soon moved on to saxophone, guitar, and piano and gained experience on trombone, French horn, and flute before falling in love with singing and opera.
read more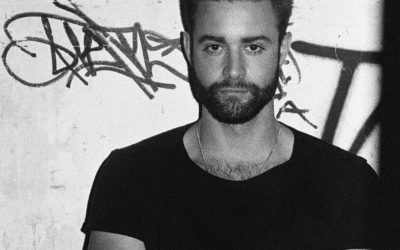 Hayden Frank was born and raised in Ithaca, where he became active in music and theater at a young age. Drawn to the deep grooves of '60s and '70s R&B/Soul music, he picked up the bass as a teenager and studied under local legend Doug Robinson, until departing for...
read more
William Hurley is an Ithaca-based violinist/violist, teacher, and luthier. Violin – M.M., Violin Performance, Ithaca College. B.A. in Violin Performance, University of South Carolina.
read more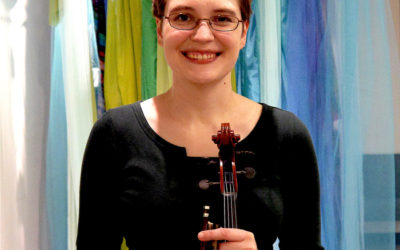 Violist Jaime Kibelsbeck has been an instructor and freelance performer for over fifteen years. She has performed in the Binghamton Philharmonic, the Tri-Cities Opera, and the Orchestra of the Southern Finger Lakes. An early music enthusiast, she has also performed as a member of Cornell University's early music ensemble Le Petit Violons as a baroque violis
read more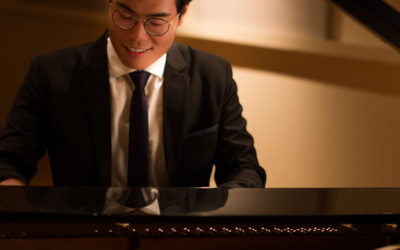 Sungmin Kim is from New York City, where he attended Special Music School and Lucy Moses School at Kaufman Center and Stuyvesant High School. He is currently a candidate for M.M. in Collaborative Piano at Ithaca College. He received his B.A. in Music at Hamilton College in Clinton, New York.
read more
Molly MacMillan is a well-known musician living in Ithaca. She has been a featured pianist at the Sacramento Jubilee Traditional Jazz festival, performing there also with the Lowdown Alligator Jass Band, as well as other jazz festivals including Ottawa, Montreal, Buffalo and the Thousand Islands, and Corning's Crystal City jazz festival.
read more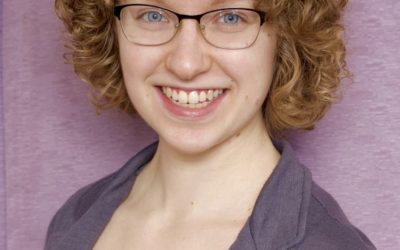 Kelly Meehan is an active music teacher and a freelance musician. She holds a Bachelor's Degree in Music Education from Ithaca College with an emphasis in vocal, general music. Heavily influenced by Zoltán Kodály and Shinichi Suzuki she believes that experiential...
read more
Pianist Nolan Miller grew up in Ithaca, and is active in the area as a teacher and performer. He holds a BM in piano performance from Houghton College; an MM from Syracuse University; and a DM from Florida State University, where his major professor was Read...
read more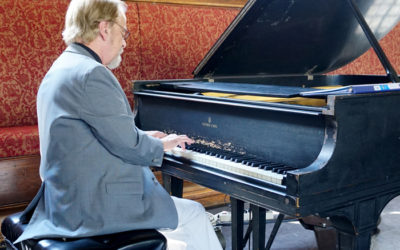 Composer-pianist Christopher Morgan Loy has a catalog of compositions which includes works for piano, voice, chamber ensembles, chamber orchestra, full orchestra, and chorus. He earned the Doctor of Musical Arts in composition from Cornell University where he studied composition with Pulitzer Prize-winning composers, Karel Husa (1969) and Steven Stucky (2005).
read more
Zaun Marshburn has been a professional drummer and percussionist since 1993. He has traveled throughout the U.S. and abroad playing in venues large and small such as The Bowery Ballroom in NYC opening for Julianna Hetfield, and The Haunt in Ithaca, as well as in many area schools. He can be heard playing with several groups including Wingnut, Black is Green, and MSZM.
read more
Jan Nigro is a co-founder, songwriter for, and performer with Vitamin L, a youth choral group which performs extensively year-round at schools, education conferences, festivals, and camps. He is also the founder and musical director of Mostly Motown and has been an Artist in Residence (Songwriter) for the Empire State Arts Partnership Program in conjunction with the Hangar Theater and the Ithaca City School District.
read more
Joseph Prusch majored in Music Performance and Education at Ithaca College, studying viola with Debra Morée while pursuing academic opportunities in historical performance, modern music performance, and ethnomusicology. He spent time studying with John and Sondra Bromka of Bells & Motley, learning the various folk traditions of France as well as the Medieval and Renaissance secular dance music that laid the foundations for classical opera, the orchestra, and the symphony.
read more
Shaun Rimkunas is currently a Graduate Assistant at Ithaca College where he has studied trumpet with Professor Christopher Coletti, (Former Canadian Brass Member), Dr. Kim Dunnick, (Former President of the International Trumpet Guild), Dr. Aaron Witek (Director of...
read more
Lenora Brown Schneller is an active performer of solo, chamber, and orchestral music and a founding member of the local new music group, Tabula Rasa.
read more
Karen Melamed Smith studied piano and composition at the Music Institute of Chicago while growing up and has taught piano and various music and movement classes in similar community schools in NYC and at CSMA for many years.
read more
Proficient in classical, jazz, folk/rock, and hip hop Emmett splits his time teaching private lessons and accompanying vocalists and instrumentalists at Ithaca College. Emmett is passionate about fostering a love of music in both beginners and experienced players, and teaching with aspects of theory, aural training and sight reading for a well rounded musical education.
read more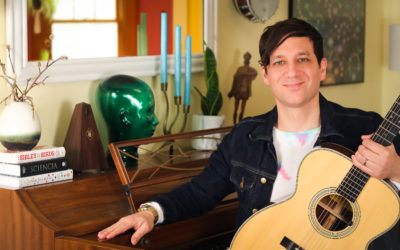 Specializing in teaching students how to play and sing simultaneously, and employing an easy-going, creative, song-oriented pop/rock approach, Gerald has taught for over 12 years both one-on-one and in groups with students of all ages. To help each student uncover...
read more
Bryan Spencer is a classical guitarist in Ithaca, NY. He holds a master's in music performance from Ithaca College where he studied under Pablo Cohen. Having started classical study much later than learning the instrument, he has a solid background in many styles,...
read more
Stephen Starkman enjoys national recognition  as both a concert violinist, violist  and conductor. A member of the famous Pittsburgh Symphony for 16 years  he has also served on several prestigious music faculties including as a distinguished juror for the Juilliard...
read more
Dave Streater is an active local jazz and classical performer and composer. M.M., Composition, SUNY, Binghamton. Master of Science, Mathematics, Ohio State University. B.M., Piano Performance, Cleveland Institute of Music.
read more
Sue Terwilliger is an Ithaca native with a Bachelor of Music in Classical and Jazz Guitar from Ithaca College. For the past 20 years, she made her home in New York City, where she played on various CD's and performed on several television shows. She has toured abroad including Japan, Portugal, and Martinique.
read more
Chris White is a classical, jazz and improvisational cellist and teacher. He has performed and taught around the U.S., and in Canada, Europe and North Africa. Chris has several solo recordings and has played on numerous recordings of other artists including Jody Kessler, Joe Crookston, Scott Adams, Javier Ruibal and others.
read more
B.A. Theater, Cornell University. Studied dance for 27 years. Has performed and choreographed locally for the Hangar Theater, Kitchen Theatre, Firehouse Theatre, and Cornell Savoyards. 20 years of teaching experience. Currently on the dance faculty at Ithaca College.
read more
Amanda Moretti earned a B.A. in Dance Movement Studies from the Naropa Institute and continued her modern dance and ballet studies for two years at York University in Toronto. She lived in Montreal for twelve years as a freelance dancer, teaching improvisation and performing her own work.
read more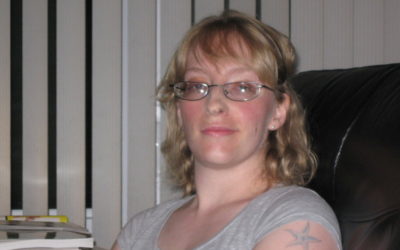 Jaclyn Smith has studied and taught classic and contemporary ballet, modern, and lyrical jazz. She majored in dance and minored in psychology and history before receiving her Associates degree in Early Childhood Education. Somehow she managed to squeeze in a side...
read more
B.A., Cornell University, MA in English, SUNY Albany. Danced with the Ithaca Concert Dance Company. Studied at Dance Circle. Has taught ballet to children and adults for more than 10 years.
read more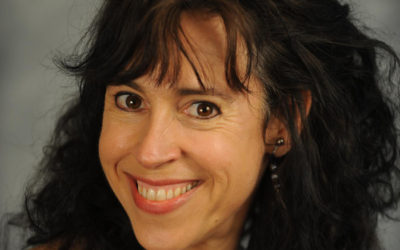 Holly Adams has been a Performer and Teaching Artist for many years, and loves every second of it. As a performer and SAG-AFTRA member, she divides time between film, original pieces with her physical theatre company Kakeru, audiobook narration and other Voice...
read more
Doreen Kelly Alsen - is the proud owner of a varied and extremely checkered musical past. She graduated magna cum laude from Barrington College with a Bachelor's degree in Music Education, and followed that up with a Master of Music in Vocal Performance from Ithaca...
read more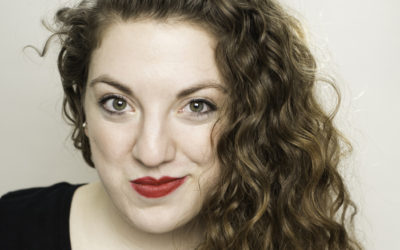 Miranda Bianchi is an actor and teaching artist based in Ithaca, NY. She has worked with the Hangar Theatre company's Next Generation School of Theatre, Redhouse Arts Center, Auburn Public Theatre, and CSMA focusing on Shakespeare, freeing the natural voice, and...
read more
B.A. Theater, Cornell University. Studied dance for 27 years. Has performed and choreographed locally for the Hangar Theater, Kitchen Theatre, Firehouse Theatre and Cornell Savoyards. 20 years of teaching experience. Currently on the dance faculty at Ithaca College.
read more
Mikel Moss is a current PhD candidate in Global Mental Health at the University of Melbourne, a recent Masters of Arts in Education in Clinical Psychology degree (minors in Global Mental Health and Trauma, Community Psychology, and Research Methods) from Teachers...
read more