Meet the CSMA Administrative Team
ROBIN TROPPER-HERBEL
Robin Tropper-Herbel (she/her) has led CSMA as its Executive Director since January 2007. Born and raised in the Bronx, NY, she earned a B.A. in Biology from Cornell, and a B.F.A. in Art Studio from the University of New Mexico. After many years working at universities and nonprofits in California, New Mexico, and Kansas, she returned to this area to assume her role at CSMA. Balancing her work in the busy epicenter of downtown Ithaca, Robin lives in the tranquility of rural Tompkins County with her husband and teenage son. She enjoys exploring the outdoors, the local music and art scene, and her own visual arts practice. 
LEA DAVIS
Lea Davis (they/them, or she/her) is the Production Manager for CSMA Ithaca's historic third floor event space, Martha Hamblin Hall. Originally from Oxford, New York, they graduated from SUNY Oneonta in Spring 2017 with a B.A. in Theatre, specializing in stage management and lighting design. In addition to their role at CSMA, Lea works in the Ithaca area as a freelance lighting designer and live event technician, and as the co-producer and stage manager of Flame Night Fever, the region's premiere virtual showcase for drag, burlesque, and unconventional, queer performance. 
YXI OJEDA
Yxi Ojeda, CSMA's new Education Manager. Born and raised in Venezuela, Yxi has made Ithaca her home for the past eight years. She is an experienced Professional Educator, Musician & Journalist with extensive experience working with "El Sistema," Music as a Social Change as an agent of development, inclusion, and integration, creating and implementing programs that are culturally responsive, community-based, and anti-racist. She loves the ocean and believes in the infinite possibilities of art in our life.
BOOVY
Boovy (They/them) is the Administrative Assistant for CSMA. Born and raised in Bronx, NY, Boovy Graduated with a B.A. in African Aesthetics from Pitzer College in Claremont, CA. They lived in California for 10 years before moving to Ithaca in 2020. Throughout those 10 Years Boovy became a Certified Yoga teacher, an Embodied Movement Therapist and they practiced hoop dance and fire performing. Boovy has 15 years experience in Customer Service and 6 years experience as an Administrative Assistant. Currently, they are exploring the realm of Queer and Kink Performance Arts and studying to become a Relationship Coach.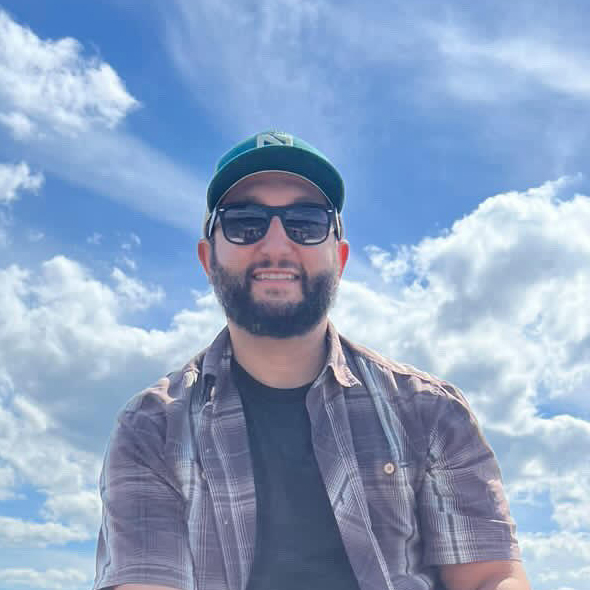 CHRIS STEPHANY
Chris Stephany is the Marketing and Outreach Manager for CSMA. A marketing professional with over ten years' experience and a B.S. in Marketing and B.A. in Media Studies from the University at Buffalo. Not just a marketing guru Chris is also a photographer, event planner, technology whiz, graphic designer and web admin. He is excited to work with the Ithaca Music and Arts Community.