Arts for All Need-Based Scholarships
*Note as of March 19, 2020: Due to extenuating circumstances caused by the COVID-19 epidemic, we are unable to accept new scholarship applications until further notice.
Accessibility for all to arts education has always been the very heart of our mission. To help make learning at CSMA accessible to everyone, we offer scholarships to qualified students on the basis of financial need.
Scholarships may be used for all types of education programs offered at CSMA and are valid for four academic terms (one year). Awards are determined on a sliding-scale basis, and are given in the form of a percentage discount on member tuition rates. No funds are paid directly to students.
Awards may be used by any members of qualified households to enroll in CSMA classes, ensembles, camps, and private instruction. Scholarships are limited to two areas of study per person, per term. Each person may take up to two classes/ensembles/camps OR private instruction with one teacher plus one class/ensemble/camp per term.
The scholarship application consists of two parts:
Application form

Required supporting documents
It is the responsibility of the applicant to complete and return all of the above items to CSMA at least two weeks prior to intended enrollment in programs. Applications submitted without supporting documentation of all sources of income (sections 2 and 3 of the application) will not be considered. Applicants who can be claimed as a dependent on someone else's income tax return, must include that person's income information, income documentation, and a copy of their tax return.
All information will be kept strictly confidential.
Completed forms and supporting documents should be returned to:
Scholarship Committee
Community School of Music and Arts
330 East MLK / State Street
Ithaca, NY 14850
The need-based scholarship program includes a general fund, and named scholarships established in memory of individuals to support studies in areas they were passionate about. Our scholarship committee selects recipients of named scholarships from among all applicants meeting the designated criteria.
Gloria Perry Gerstman Memorial Piano Scholarship
for private instruction students in piano 
Our mother, nee Gloria Perry Gerstman (1926-2006), brought joy and a love of music into our home through her consummate musicianship and pure love of playing the piano. We especially remember those warm summer nights when we would drift off to sleep to the gentle sounds of her fingers at the keyboard. She left us a deep appreciation of the restorative and sustaining power of music, and through this scholarship fund in her name, we want to help convey this gift to others.
Sara Schaffzin and Joann Schaffzin Boegeman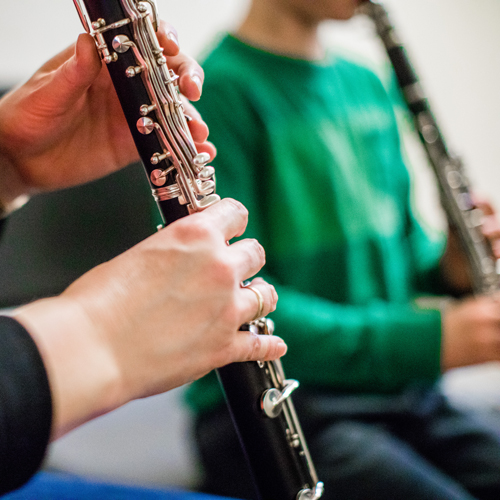 Alessandro Vico Memorial Scholarship
for private instruction students age 16 and under in piano or percussion
The Alessandro Vico Scholarship was established August 12, 2003 in memory of "Al" Vico. Al was an imaginative, ambitious individual who did things his own way. His musical talent was full of this resourcefulness and was reflected in every instrument he played, including french horn, piano and drums. Unfortunately, his spirit was taken to a higher place before he could realize his dreams. He would be honored to know that he has helped to plant a musical seed in the hands and spirit of a similar individual on their way to the gift of music.
John and Vera Vico
Louise Beth Yavelow Furnas Scholarship
for elementary school age, private instruction students in music
Louise Beth Yavelow spent many happy and fulfilling years pursuing her profession of music teaching in the Ithaca public schools, at Fall Creek Elementary and later at Cayuga Heights Elementary School. She truly enjoyed the many hundreds of children she taught from 1981 to 2015.
Louise attended Cornell University from 1968-1970 and later received degrees in music education at Boston University, Ithaca College, and Kodály Institute of Kecskemét, Hungary. Louise loved taking care of and being with her family and teaching the children at school. For her, these activities were both her work and her source of joy. She believed strongly and passionately in the value of arts education.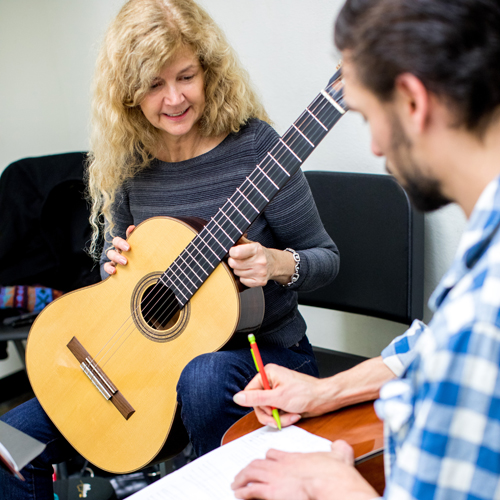 John T. Nolan Memorial Scholarship