It's never too late to learn an instrument…
Research suggests that playing an instrument or singing in a choir can enhance emotional well-being, brain health, cognition, and hearing.
At CSMA, experienced music teachers and performers offer lessons for all skill levels. They teach with patience and encouragement and provide practice strategies letting you develop musical skills at your own pace
Lesson Rates
30 min. $23  |  40 min. $29  | 45 min. $32  |  1 Hour $40
CSMA membership is required. Students may take up to four lessons on a trial basis before choosing to become a member.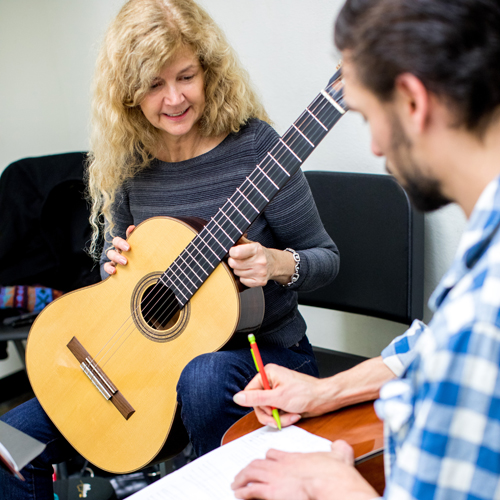 Instruments and Teaching Faculty
Bass (electric)
Hayden Frank
Clarinet
Lenora Schneller
Composition
Christopher Morgan Loy
Guitar
Jan Nigro
Matthew Ocone
Isaac Sharp
Sue Terwilliger
Harp
Grace Scarpino-Stoutenberg
Percussion
Zaun Marshburn
Piano
Amy Opperman Cash
Joon Sang Ko
Sarah Linfors
Christopher Morgan Loy
Molly MacMillan
Emily Preston
Emmett Scott
Karen Melamed Smith
Dave Streater
Karen Wyatte
Recorder
Jennifer Lawrence Birnbaum
Viola
Jaime Kibelsbeck
Joseph Prusch
Violin
William Hurley
Jaime Kibelsbeck
Joseph Prusch (& fiddle)
Voice
Doreen Alsen
Ed Cohn
Anna Coogan
Angus Godwin
Emily Preston
Private Instruction Inquiry Form
Please complete this form so we may refer you to an instructor who best matches your interests and availability. Please see our policies page for more about private instruction.