About
CSMA is a dynamic meeting place for artists, community members and educators to explore ideas, artistic expression and creativity together. Our passion is to make outstanding arts education accessible to students of all ages, skill levels and socioeconomic backgrounds.
Everyone is welcome here.
CSMA is centrally located in a beautiful, historic building in downtown Ithaca. It's the perfect venue for performances and events.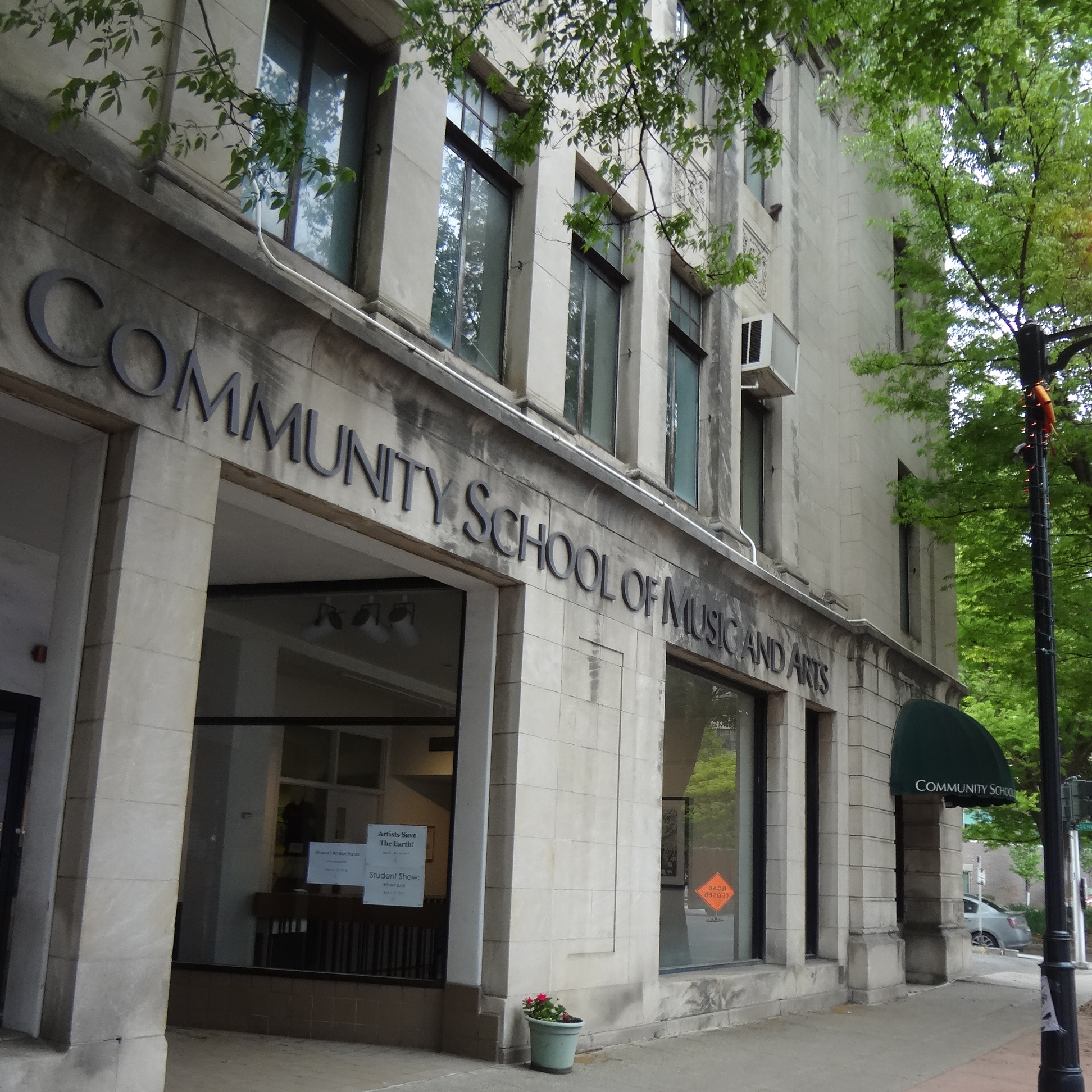 Who We Are
The Community School of Music and Arts (CSMA) is a 501(c)(3) nonprofit organization that provides year-round, multi-arts instruction to adults and children, and presents performances and public events in its downtown Ithaca facility.
But above all, CSMA is a dynamic community space for artists, community members and educators to explore ideas, artistic expression and creativity together.
Mission
To enrich the human spirit of people of all ages and backgrounds by encouraging artistic exploration through exceptional arts education and events.
Vision
To lead our region in promoting the arts as a tool for self-exploration, and to build a diverse community by empowering people of all ages, identities and backgrounds to express themselves through inclusive and equitable programs. 
Our Story
In 1960, Eunice and Clayton Weber opened a nonprofit children's music school in their living room on the premise that everyone, regardless of gender, race or income, deserved access to exceptional and equitable education. Over six decades later, we maintain the same dedication to creating an inclusive space, and providing students and visitors of all ages and backgrounds with quality artistic experiences, yet now in a larger creative home.  
Our Values
With our faculty, our program offerings, and our community, we live these values:
Inclusivity
Creating a culture of acceptance and belonging, where people of all backgrounds are welcome. 
Exceptionalism
Delivering high quality programs by sharing our collective experience in the arts.  
Community
Being a catalyst for social interaction and collaboration, strengthening our diverse community in the process.
Empowerment
Nurturing creative exploration and expression, enhancing the emotional and intellectual wellbeing of our community members.