About Us
CSMA is a dynamic meeting place for artists, community members and educators to explore ideas, artistic expression and creativity together. Our passion is to make outstanding arts education accessible to students of all ages, skill levels and socioeconomic backgrounds.
Everyone is welcome here.
CSMA is centrally located in a beautiful, historic building in downtown Ithaca. It's the perfect venue for performances and events.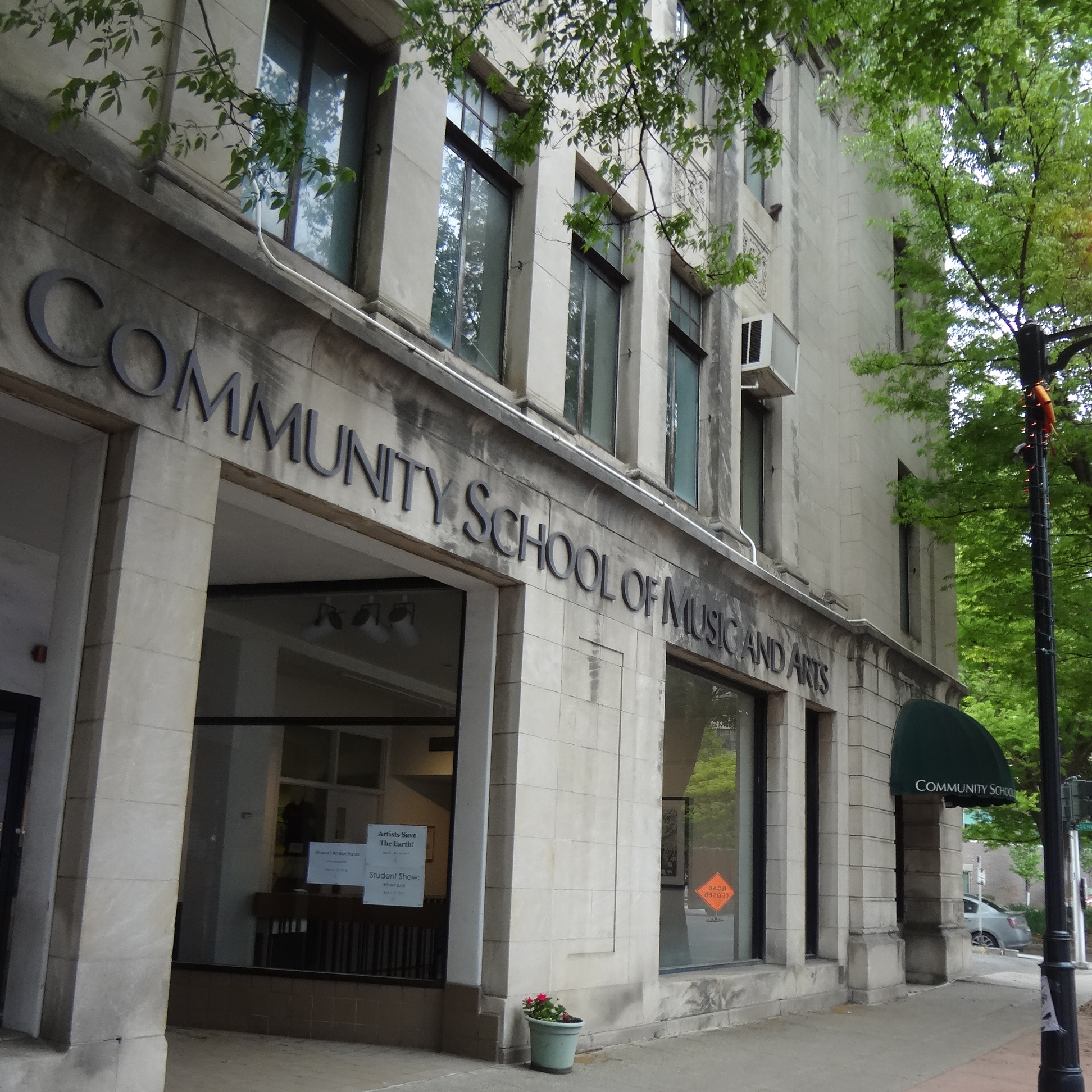 Stay Connected with Us!
We will send you periodic updates about upcoming courses, events and opportunities at CSMA.
Diversity and Inclusion
The Community School of Music and Arts (CSMA) is committed to creating a diverse, equitable, and inclusive environment that is welcoming for all. 
We recognize that the arts uniquely empower the exploration and understanding of identity, and that artistic expression of diverse cultures and communities strengthens the vibrancy of our organization at every level. 
Our mission supports education, production, presentation, and enjoyment of the arts by diverse communities, groups, and individuals, inclusive of all regardless of race, ethnicity, national origin, language, age, sex, gender identity and expression, sexual orientation, mental and physical ability, class, and religion. 
In conducting all CSMA business and programs, we will consistently work to develop and maintain: 
an organization-wide understanding of the values of diversity, equity, and inclusion; 

an organizational culture that supports, reflects, and promotes equitable and inclusive behaviors and practices; 

recruitment and retention policies that foster diversity of our Board of Trustees, staff, faculty, and volunteers; 

policies and procedures that ensure fair treatment, access, and opportunity at CSMA, and that prohibit acts of discrimination, bias, and harassment; 

program offerings that include a plurality of cultures in content and artistic genres; 

a welcoming environment and facility that offers a sense of belonging and respect for diverse identities and communities, and encourages participation by all in our programs.
Individuals with disabilities may request reasonable accommodations by contacting CSMA's office.
Tuition Assistance
Need-based scholarships
To make CSMA as accessible as possible to everyone, we offer a limited number of scholarships to qualified students on the basis of financial need, awarded as tuition discounts. Scholarships may be used for all types of education programs at CSMA and are valid for one year from application. Click here or contact the office for details and application forms.
Senior and veteran discounts
Veterans and students age 62 and older receive a 20% discount on all class and ensemble tuition fees; these discounts cannot be used for private instruction. No application is needed; simply provide proof of age or veteran status.
Member discounts
CSMA members receive a 25% discount on all class and ensemble tuition fees. 
Learn more about membership >>
Photo, Video, and Recording Release

By registering yourself or your child for programs, you give CSMA permission to take photographs, recordings, or videos of you/your child as you/they participate in CSMA activities; and to use such images, recordings, and content for purposes related to CSMA's mission, including marketing.
This permission is given without expectation of payment or other compensation at any time, and the released material shall be the property of the Community School of Music and Arts. This consent includes, but is not limited to: (a) Permission to photograph, film, interview, record, or make a video of you/your child; and (b) Permission to use, reuse, modify, or publish photographs, films, tapes, digital files, recordings, and any derivative works, in part or in whole, and in any format or media, including the internet, for purposes related to CSMA's mission.
To opt out of the Photo, Video and Recording Release at any time, please contact the CSMA office.
Child Safety
To ensure your child's safety, please pick them up promptly after their class, camp, or lesson. Children are under CSMA supervision only during the time of programs they are enrolled in. Neither teachers nor administrative staff is responsible for supervising children who are visiting or waiting on the premises outside of their instruction time.
Personal Belongings
CSMA is not responsible for personal belongings left unattended. You are responsible for your belongings at all times, and we advise keeping valuables with you if you move about the building. Belongings left unattended risk theft, and those unattended for more than 15 minutes may be removed to the nearest lost and found.
Inclement Weather
On weekdays, if the Ithaca City School District schools are declared closed in the morning, CSMA will be closed and classes, lessons, and ensembles will be canceled for the entire day. CSMA will announce any delayed openings, or other changes if weather becomes questionable later in the day.
Please check the following resources for updates, and on weekends:
CSMA website (this site)

HSC listserve posts
In addition, CSMA will attempt to contact students directly about weather-related cancellations and changes.
Hours
Monday -Thursday: 10:00 am - 6:00 pm
Friday: 10:00 am - 5:00 pm
Find Us
330 E Martin Luther King Jr / State St.
Ithaca, NY 14850
CSMA's programs are made possible by the New York State Council on the Arts with the support of Governor Andrew M. Cuomo and the New York State Legislature.
Muse Level Corporate Sponsor
Muse Level Corporate Sponsor