tue28jun6:30 pmMichael Winograd and the Honorable Mentshn6:30 pm Event Type :Concert,Martha Hamblin Hall,Music,Public Event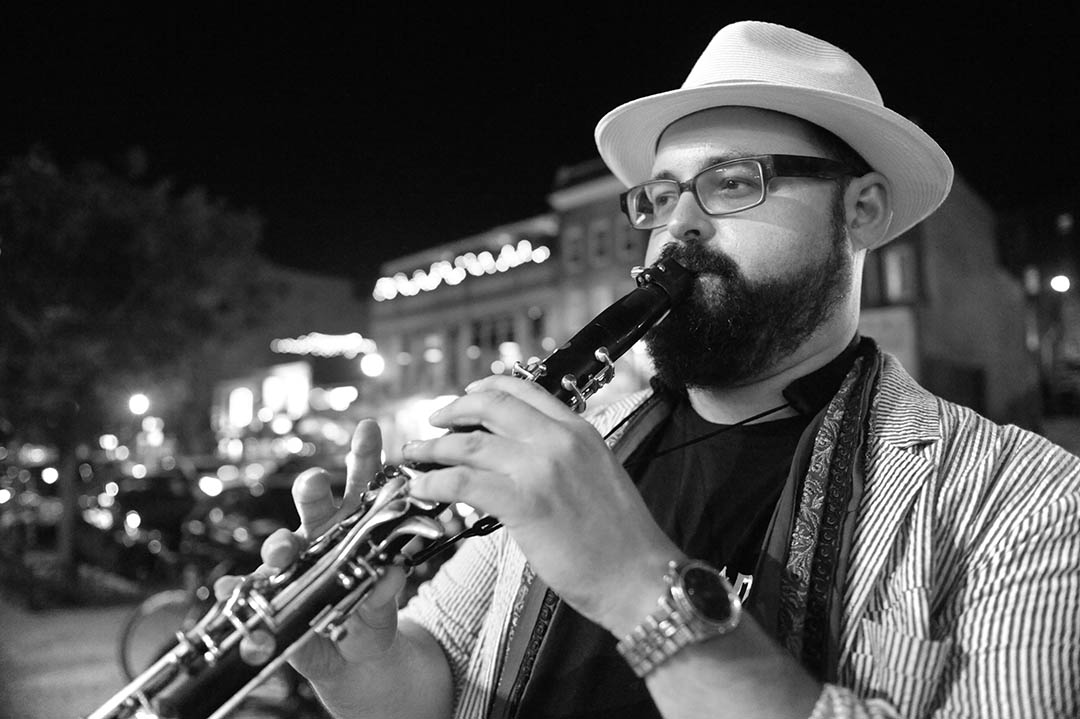 Event Details

Doors open at 6:30 for light 'kosher style' meal and refreshments
Show 7:30 PM
Tickets $10-$36 (pay what you can), add $18 for optional pre-show meal

Michael Winograd returns to Ithaca with his Honorable Mentshn with the release of their second album: Early Bird Special.

Michael Winograd is one of the finest performers and composers of Klezmer music today, and a key player in the International Jewish music scene. Following the lead of greats that preceded him – Dave Tarras, Sam Musiker, Naftule Brandwein, Max Epstein – Michael is a practitioner of the klezmer tradition and a composer of new Klezmer music that is shaping what defines the genre today.

Early Bird Special is the the long awaited, highly anticipated follow-up to Kosher Style, a landmark achievement for Klezmer clarinetist Michael Winograd. Like its predecessor, the album ponders a history where Klezmer music continued to develop as popular Jewish-American music, instead of fading into fringe obscurity. Picking up where the late 1950's left off, this collection of 13 original compositions transports the listener to a time before Klezmer and Yiddish music left the public ear and eye, existing mostly in hibernation for the following two decades. Like the title Kosher Style, which refers to an American culinary trend that blurred traditional lines, Winograd's music is planted firmly in the past, as well as the present.

Based in Brooklyn, New York, Michael spends much of his time in transit, performing and teaching throughout the world. He is one third of the transatlantic klezmer/cabaret collective Yiddish Art Trio, clarinetist of Tarras Band, a classic 1950's Jewish American tribute group, and the co-founder and director of the ground breaking, borderless world fusion band Sandaraa. Michael also collaborates with Cantor Yaakov 'Yanky' Lemmer and Klezmatics trumpeter Frank London in Ahava Raba, a group that explores the spiritual sides of Ashkanazy Jewish Music. He has played alongside Itzhak Perlman, The Klezmer Conservatory Band, Socalled, Budowitz, Alicia Svigals and more.
Location

Martha Hamblin Hall, Community School of Music and Arts

330 East State Street