Arts Education +
Music + Dance +
Theatre +
Visual Arts +
Children + Youth Chorus
+ More
Community School of Music and Arts
Welcome to Ithaca's Creative Home!
CSMA is a dynamic meeting place for artists, community members and educators to explore ideas, artistic expression and creativity together. Our passion is to make outstanding arts education accessible to students of all ages, skill levels and socioeconomic backgrounds.
No matter who you are, you're welcome here.
CSMA is also home to historic Hamblin Hall on the third floor of our centrally-located building in downtown Ithaca. This exceptional space is the perfect venue for performances and events.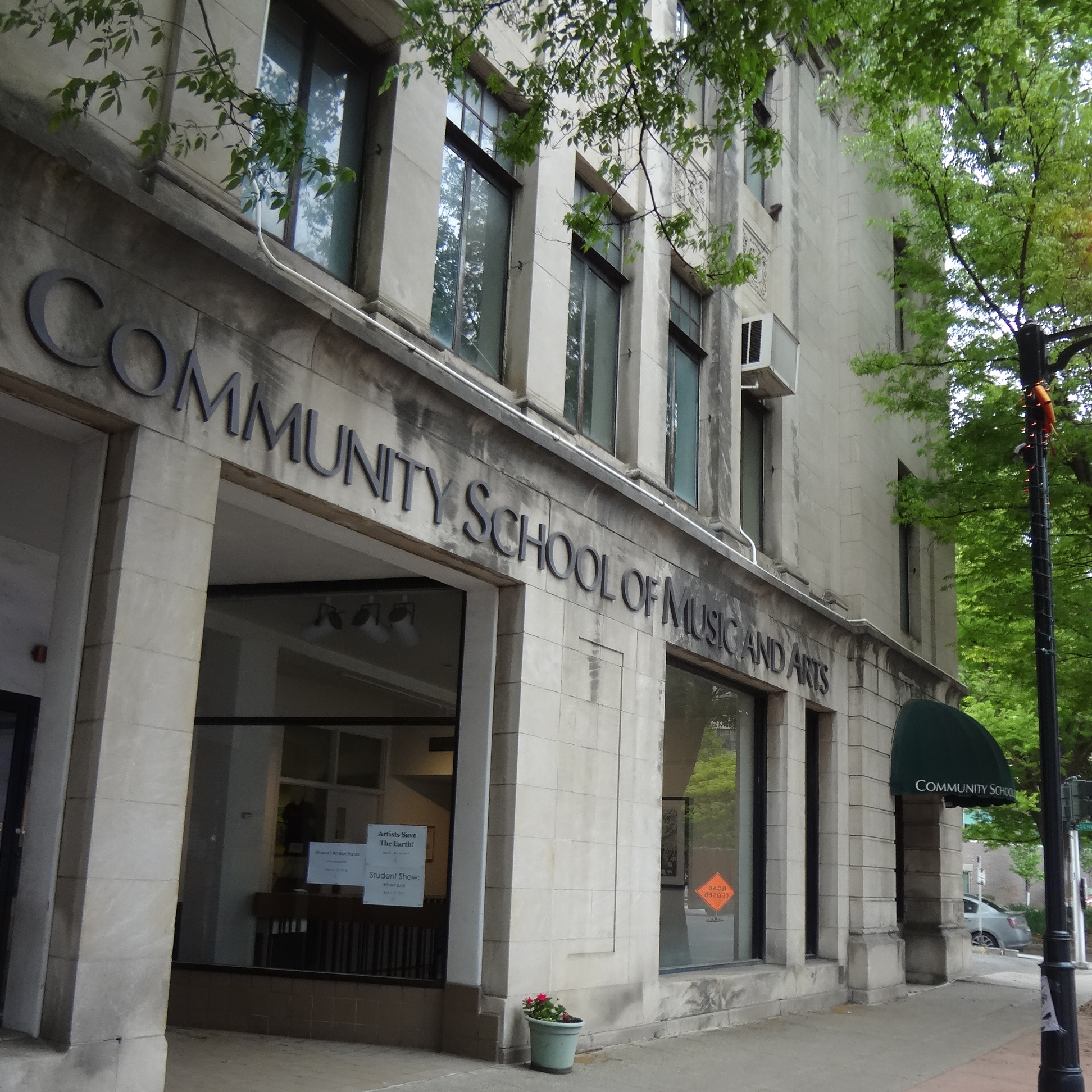 Dance the night away with great music by the Ageless Jazz Band and help support CSMA!  Saturday, December 7th from 8pm-11pm.  Festive dress encouraged (but not required). Intro to swing dance class at 7 pm, included with admission.
Join ICYC, the area's longest running children's choir for singers ages 5 and up, this winter. 
Divided into four different groups by age, the chorus is active September through May and students are welcome to join throughout the season.
Placement auditions for singers age 7 and up will be held Monday, January 6th from 4PM-6PM.  No preparation is required.
Call to Action
CSMA is recruiting community members who are passionate about the arts to serve on our Board of Trustees. If you'd like to learn more about getting involved and making a meaningful impact, we'd love to discuss Board service with you! For more information, please contact director@csma-ithaca.org.
"I'm a retired engineer and a sculptor and have been attending the CSMA life drawing classes for more than a decade. The Open Sketch drawing studio attracts a wide spectrum of artists from novice to experienced, from twenty-somethings to octogenarians. We welcome newcomers, encourage each other, and share ideas. Drawing stimulates the hand-brain connection. Drawing at CSMA is much better than sitting at home doing Sudoku!"
Frank Moon
"Excellent offerings, talented teachers!"
Kim LaRocca
"CSMA offers great opportunities for kids to be creative and make cool stuff! Our daughter loves it!
Joe S."