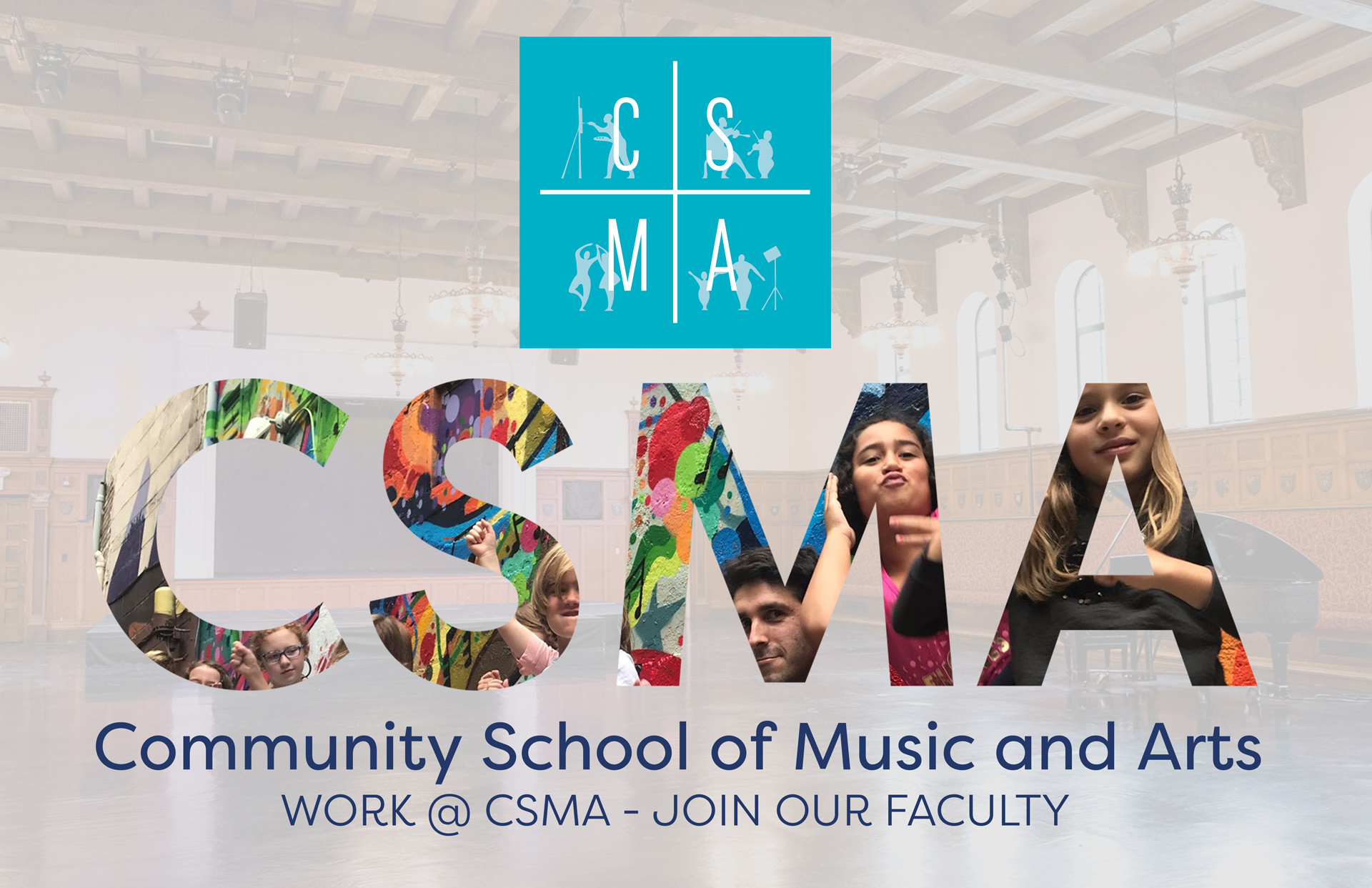 At CSMA, we believe in the power of music & arts to transform lives.
We are a vibrant, inclusive community that is committed to providing an exceptional and equitable education to all, regardless of gender, race, or income.
We are seeking passionate, dedicated, and talented individuals to join our diverse faculty.
Our team is composed of accomplished professionals with a wide range of expertise. We value educators who can bring a unique voice to our community, enriching our offerings and inspiring our students.
As a faculty member at CSMA, you will have the opportunity to shape the next generation of artists, musicians, dancers & performers. You will be part of a supportive and collaborative environment that encourages professional growth and innovation.
If you are passionate about music and arts education and believe in our mission of inclusivity and exceptional education, we invite you to join us at CSMA. Together, we can continue to make a difference through the power of music and the arts.
To apply, please email education@csma-ithaca.org. Please include a professional cover letter along with your resume.